Sylvan Esso @ Théâtre Corona, Montreal, 3 Apr 2018

Thomas Bock, Prop., Thomas Bock Creative
Sylvan Esso + Suzi Analogue @ Théâtre Corona, Montreal, 3 Apr 2018
Another packed house show at the Corona. I'm pretty impressed at how these producer / vocalist combos can fill a room with sound and really work the tracks live. Singer, Amelia Meath, has the most excellent, smoky voice that you could really hear and feel live. Heard these guys back in '14 on Sirius XMU and have been hooked ever since, on their minimalist, fat sound and folk, yet sometimes snarky, lyrical sensibilities.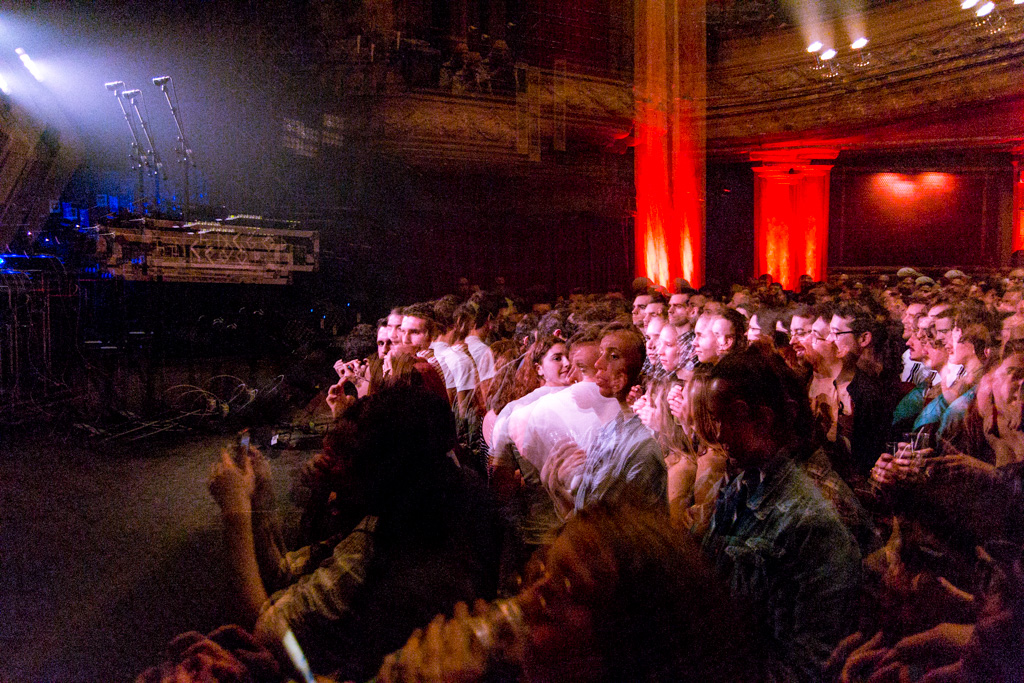 (click on images to enlarge)
Would you like to be featured in the blog? Photo essays, lifestyle pieces…
Let's talk it over…send me a message.