.photography
Chicago Illinois Photographer
Fine Art Digitals & Prints | Creative Portraits | Music & Events | Urban & Architecture
(click or tap to enlarge images)
(click or tap to enlarge images)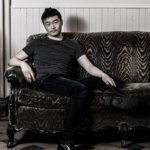 Portrait Session – Brian Trieu, Actor
Working with Thomas Bock the photographer was a great. For my first photoshoot ever, it was done in a small gallery that had everything we needed and much more. It was all thought out carefully and executed well. The shooting for my photos were done with a HD camera, along with ample time for fun and professional experience. It was more than I could ask for, to allow myself get comfortable working with a friendly colleague and successfully plan something worth doing for a complete package
2017-08-02T15:37:59-05:00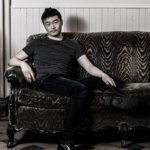 https://thomasbockcreative.com/blog/testimonials/portrait-session-brian-trieu-actor/
(click or tap to enlarge images)
(click or tap to enlarge images)
Hello. I am proud to be a Chicago photographer. Photography is an artistic exploration for me. At it best, it is a meditative dream state, where I am not sure what I am doing and why. I get to let it all go…and submit to "the flow." Sometimes it's there, sometimes it's a bitter struggle. But, nonetheless, if it elicits any feeling, I'm happy in the end.
Photography is also an expression of my love for technology, as I have an engineering background. I love editing and to understand not only what I am doing, but why, and to what end effect. I like to try and take mundane images and give them a unreal or whimsical look by accentuating the colours and textures that already exist within the image. I don't always try for the perfect technical photograph…and am just as happy with a result that is outside of the rules.
Check out my social media pages…
Some clients I've worked with…
Elizabeth Swanson (Chicago Theater Director)
Bowmanville Community Organization
Andersonville Chamber of Commerce
School of Rock Chicago
Spudnik Press
Lost In Concert
Chicago Fringe Festival
The Estate of Wanda Ewing (Mixed Media Artist)
LATMontreal.dance (aka Les Ateliers Turcotte)
Totem Tea & Spice
Montréal Rocks (Montréal concert, album reviews)
Julia C Pomeroy (Montréal artist)
Kimberley de Jong (Performance Artist and Choreographer)
Conseil Communautaire NDG Community Council
Atelier d'art Métèque
La Semaine des ARTS NDG ARTS Week
Festival Bloomsday Montréal
Paul Cargnello (NDG musician, producer)
Atelier Six Design
Theatre NDG
Brian Trieu (actor)
The Going Away Present (band)
Ruby & Clement (band)
Ty D (Poet)
Montreal Children's Choir
Lu & Ju Boutique
Willingdon Elementary School
Montreal Roller Derby
Chat Bleu Boxing Club
LIKE WHAT YOU SEE?
Let's talk more or collaborate.