During a recent product photo shoot for agatacarolina (hand crafted necklaces available for purchase at Atelier d'art Métèque, meteque.ca), I had the honour of meeting Eloïse Ptito-Echeverria, acting as product model for the shoot. She graciously allowed me to produce the following photo essay and interview. The future is bright for this up and coming designer.
(Photography by Thomas Bock – Thomas Bock Creative)
Bio/ Artist Statement:
Originally from Montréal and now based in Toronto, Eloïse Ptito-Echeverria possesses a particular passion for textiles, embroidery, and colour. She also designs her own fabrics and runs a textile-focused clothing line called Fauve.
Website: www.eloiseptito.com
Instagram: @la.fauve
Email: eloiseptito@gmail.com
Here's what went down:
Would you like to introduce yourself?:
Hello ! My name is Eloïse Ptito-Echeverria and I am 25-year old apparel & textile designer currently living and working in Toronto. Originally from Montreal with an extensive background in Textiles and Fine Arts, I have just graduated from the Fashion Design program at Ryerson University. I strive to create textile-focused, colourful, soulful, inspired, and well-researched clothing. Classic-eccentric in style, it is my intention to produce very unique yet timeless pieces in limited-runs. My practice is mostly art-based as I create most of my fabrics from my own watercolour paintings and use several emerging and historical textile practices such as Rococo embroidery. I pay very little attention to current fads or trends as my ultimate goal is to create heirloom pieces that will be passed down from generation to generation, daughter to daughter.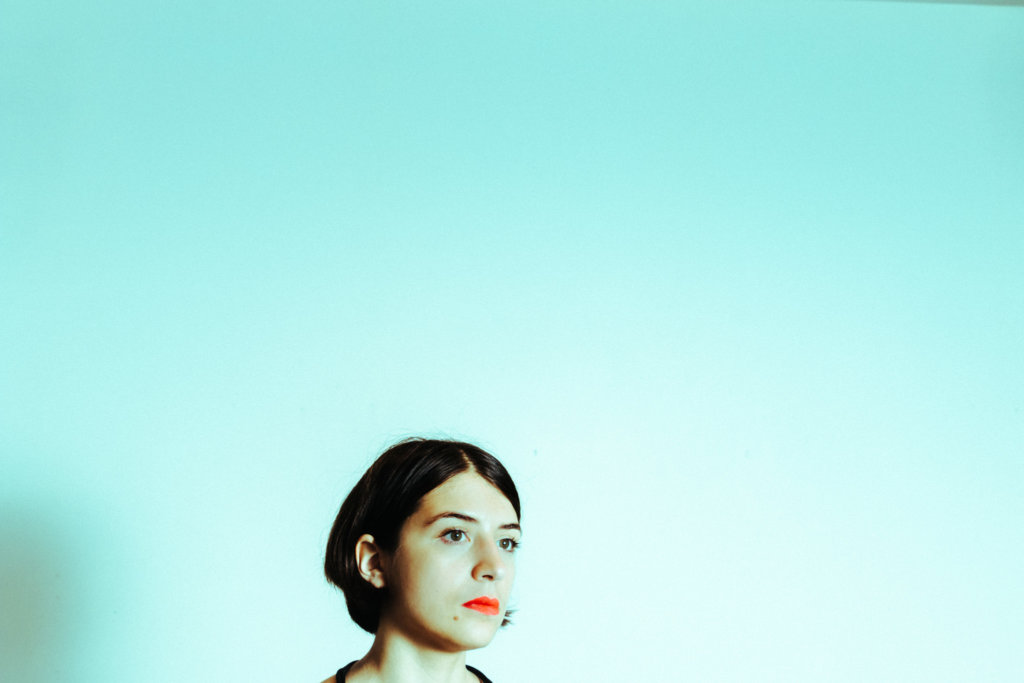 Upcoming Projects:
I am honoured and humbled to currently have my designs from my final thesis collection "The Many Muses", featured in Mode Canada's beautiful exhibit, "Then Now Next". It was curated by the Fashion History Museum and celebrates various Canadian designers from the past 150 years up until today. Located in Toronto's 55 Avenue Road, the garments will be up until November within the final "Form, Flow, Function Perfected as Art" section which focuses on Canada's future young designers.
My final thesis collection has also chosen to be featured in this year's Toronto Fashion Week, which will show in early October. Finally, I am also excited to be currently working on an art dress installation that will be shown at an AGO & Centre for Spanish-Speaking Peoples exhibit entitled "Taking Roots: Our Canada". I, along with five other emerging artists of Latinx-descent under 29, were selected to create works that explore the complexities of Latinx identity within Canada. The show will run for several weeks in early December.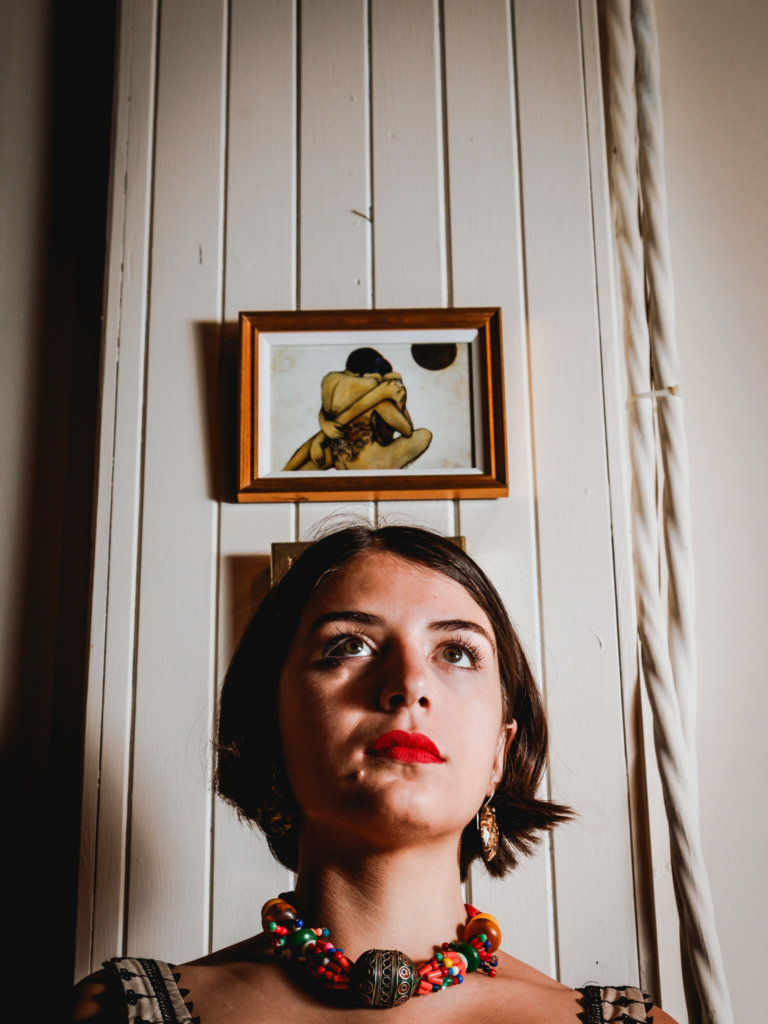 Creative Rituals:
Before a creative project, it is important for me to go back to my creative research and references. Research is essential. I tend to lay out all of my favourite Art or Textile books on the floor of my workspace and rummage through them all until something clicks. From then on I will paint or sketch ideas, often collaging scraps of fabric as well. I tend to have my extensive collection of fabrics and scraps laid out on the floor as I sketch and conceptualize an idea. If I am particularly stuck, I love going through book after book at the library until something captures my imagination. I find libraries highly-underrated and am personally very dissatisfied with researching ideas through Pinterest, which is popular among designers today. I simply find the Pinterest approach lazy and the results seem overall limited and homogenized. I also always carry my sketchbook with me wherever I go, just in case an idea calls to me and I can jot it down immediately.
Musical Influences:
Music is incredibly important to me and definitely an influence on my work. I would say my favourite group of all time is Cibo Matto. Other favourites include Dara Puspita, Deerhunter, Juana Molina, Lido Pimienta, Björk, Chakra, Yoko Ono, John Lennon, Kikagaku Moyo, My Bloody Valentine, Amen Dunes, and Yasuaki Shimizu.
Favourite word:
Absurd
Favourite name:
Anaïs
Favourite Colour (s):
Turquoise with sprinkles of bright orange-red on top.
10 years:
Ideally by this time I will have stayed true to myself and have only made authentic decisions.  I will have a beautiful atelier/shop of personal designs alongside a curated selection of all my favourite things, treasures, art, and vintage finds. I will work with a seamstress to create inspired garments, as well as museum pieces or statement showpieces for musicians and performers. This space will also be used for weekly classes where I will teach embroidery and other textile practices. Perhaps I will occasionally costume design for film and television. Perhaps my partner will have his small cafe across the street and we will wave to eachother from our windows. No need for global domination. If I have managed to touch or inspire those around me through sharing my fashion enthusiasms, that will be enough.
What do you think of NDG?:
First word that comes to mind is "cozy."
(click images to enlarge)